Bella has never really liked nicknames. If you call her "Princess Bella" she will often correct you, "My name is Bella!". (Well Bella is a nickname but if you call her Isabella she will not answer you.) That was all until she lost a tooth! I never even knew it was loose. I came upstairs from the treadmill one morning and Bella was eating Special K. I thought she had a piece of the cereal on her tooth but it was just gone. She must have swallowed it at some point.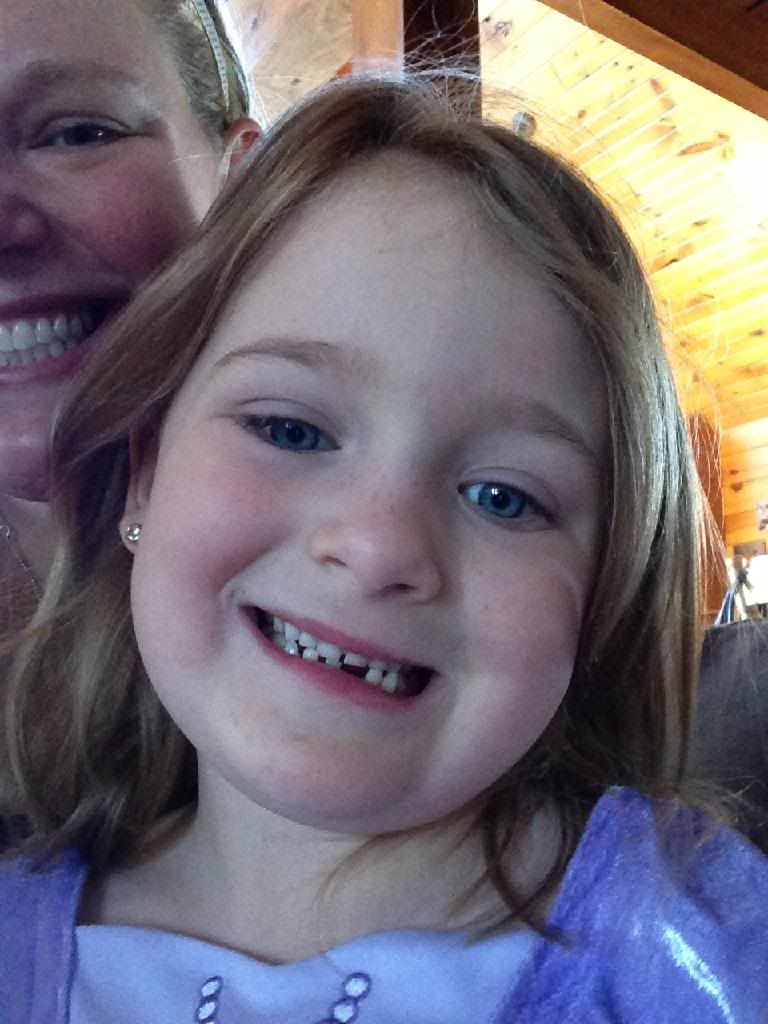 She drew the Tooth Fairy a picture of her with an arrow pointing to the tooth in her belly and we put that in her tooth pillow
The Tooth Fairy did indeed come over night so she was very excited. Her other bottom tooth was loose so I just kept my eye on it. Poor Jack was convinced his tooth was loose and that it was going to come out soon. Bella lost her tooth about a month ago and Jack's are not even wiggly.
Two weeks ago we were out to lunch and I took Bella to the bathroom and sometime at lunch she swallowed that tooth too!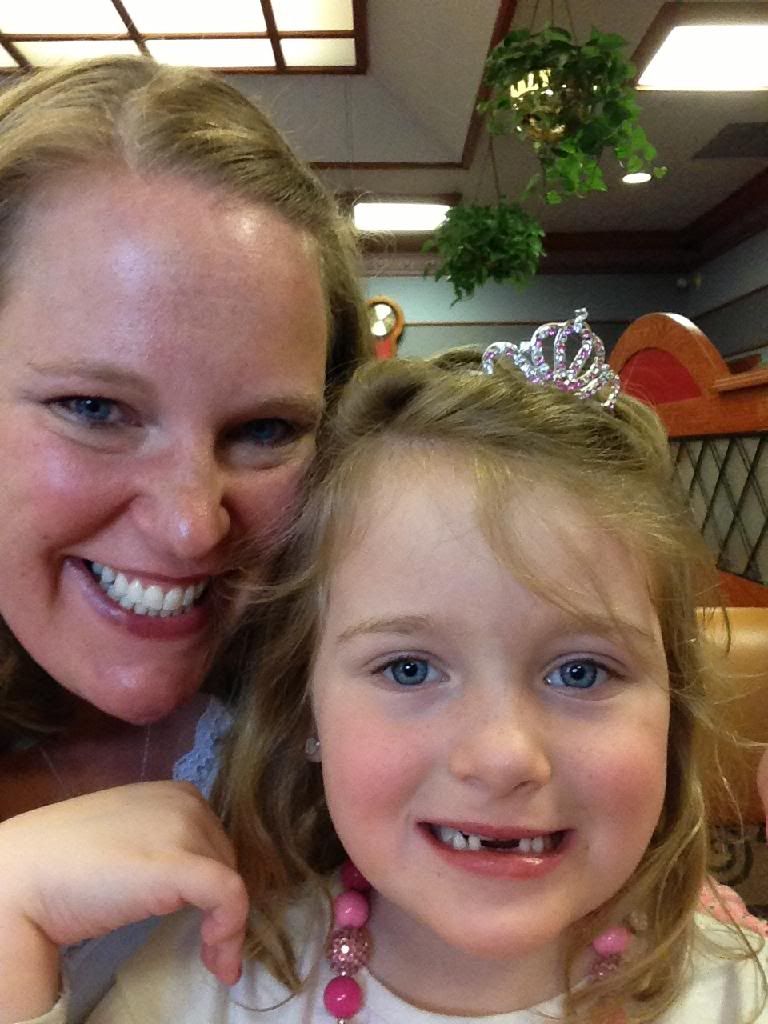 So another note to the Tooth Fairy and all was right with the world.
Although a bit blurry this was another good picture of her toothless grin