One Sunday morning Jack told Jason that he wanted a treehouse. We talked about it and if we got rid of the trampoline in his room he would be able to have one. Going through my mind was hanging some sheets from the wall and having a tee-pee sort of thing - but then I remembered that I married Jason. He thought ACTUAL treehouse.
It started with this
and by the end of the day it was this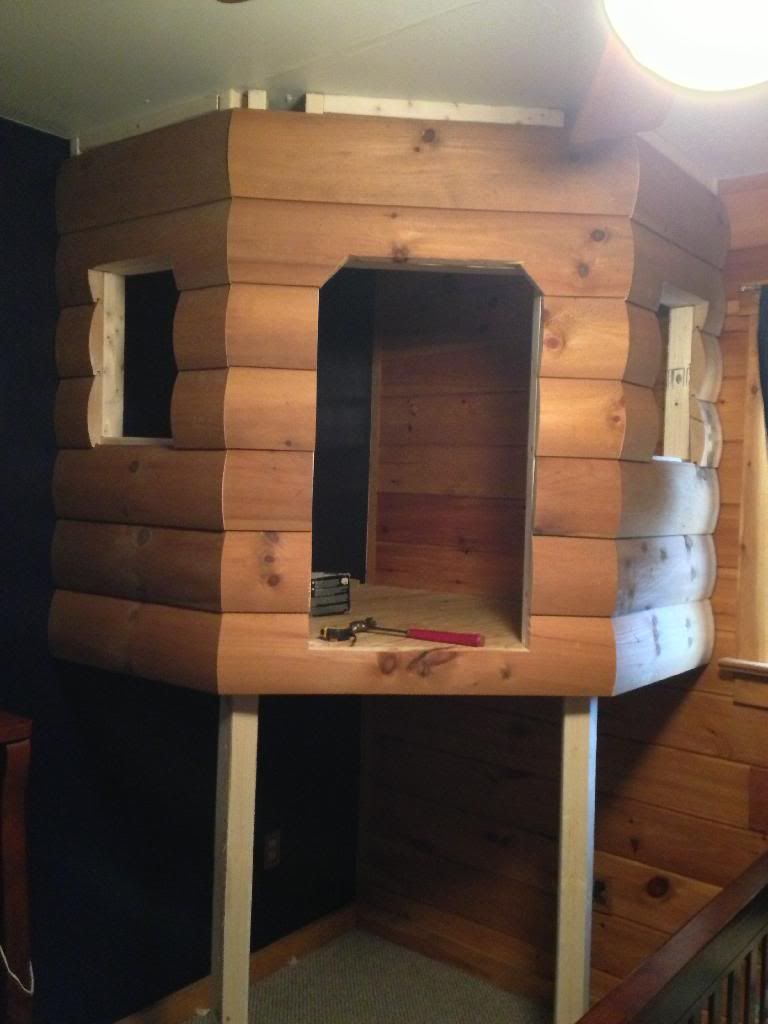 This was all stuff Jason had on hand. The log on the outside is the actual log he used for the outside of our house. We had to wait until Thursday to finish it - I have classes on Monday and Wednesday nights and Jason works - so it was quite hard for Jack to be patient for it to be finished - but it was well worth it.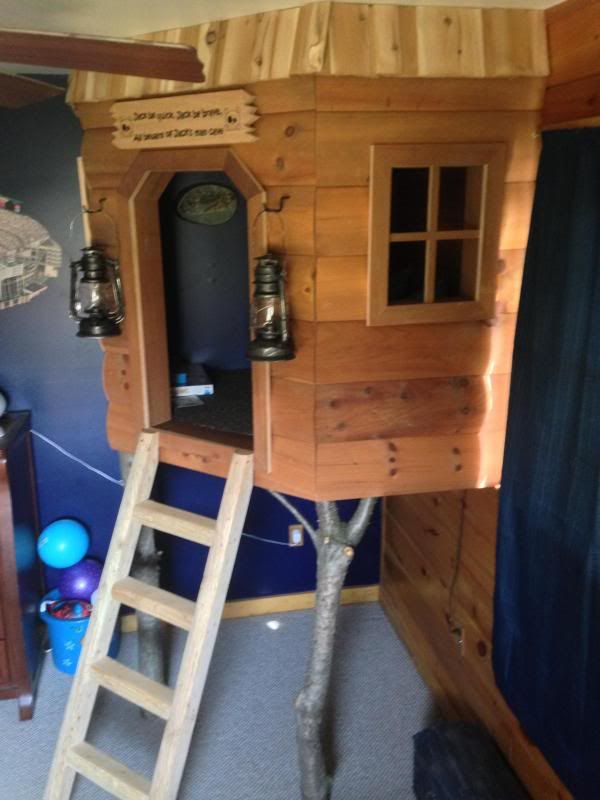 A friend helped with the saying for the sign I made... I love it
"Jack be quick, Jack be brave
All beware of Jack's man cave"
We did have to buy carpet so this kid even got to pick out the carpet! We did have to buy the lanterns on the outside but they are great because they come off and the kids can use them for extra lighting. He does have a light in there but the kids also like it to be dark to tell "spooky stories".
Not the best picture but you can kinda make out Jack's excited face when he saw it finished for the first time. He was THRILLED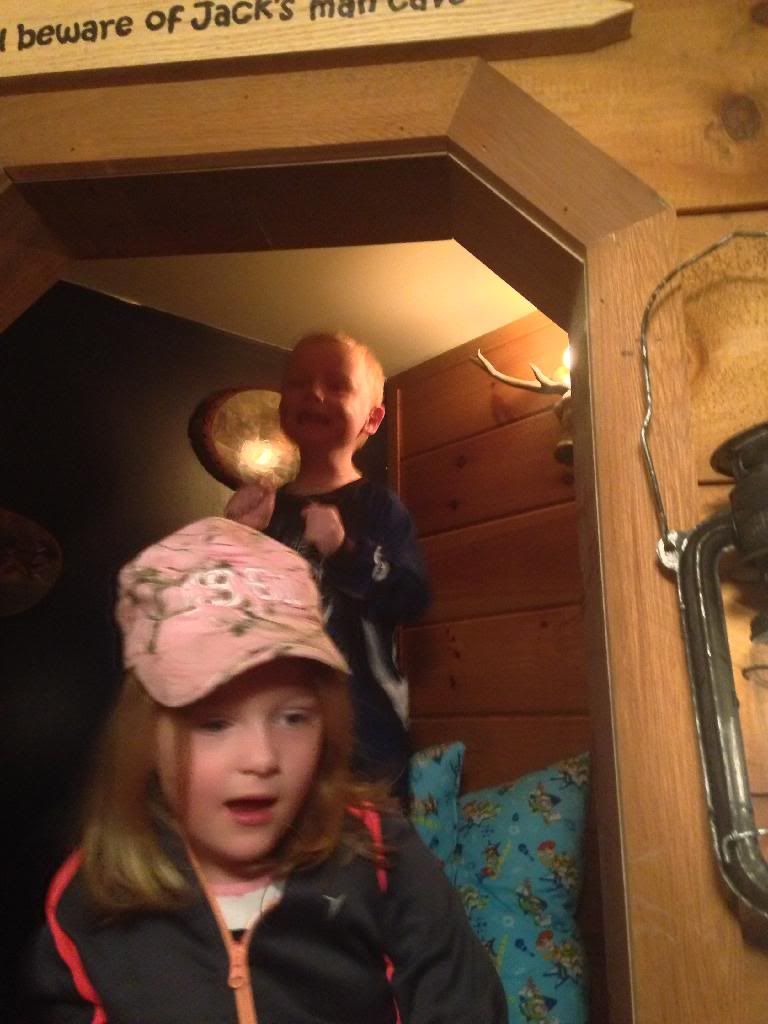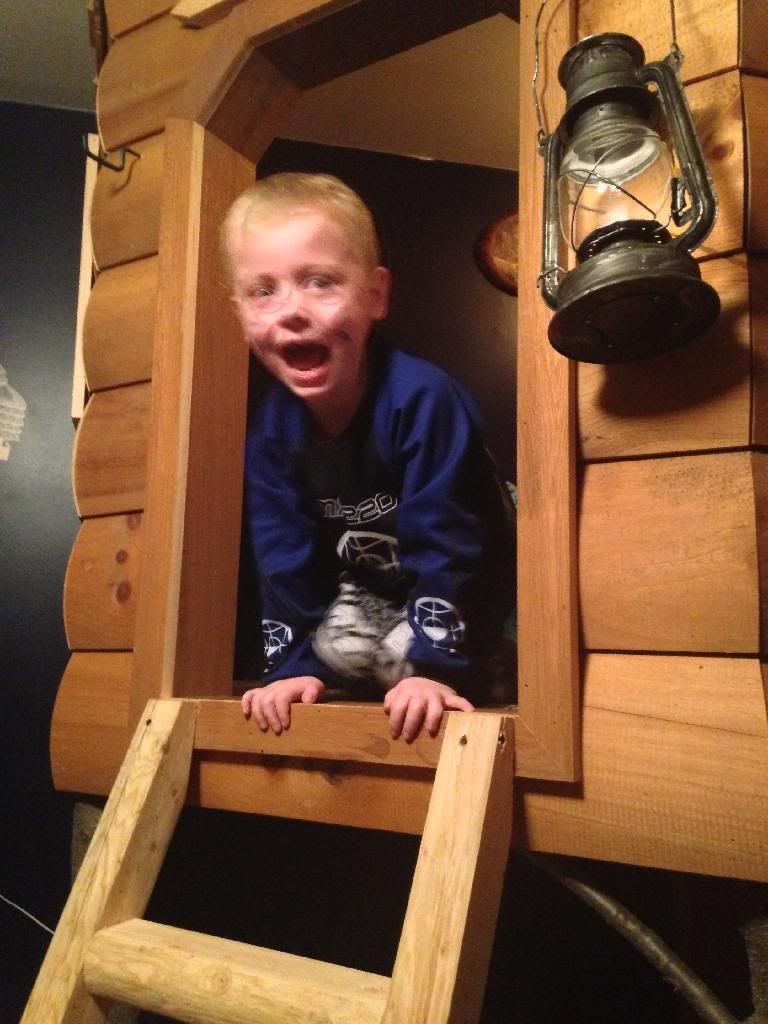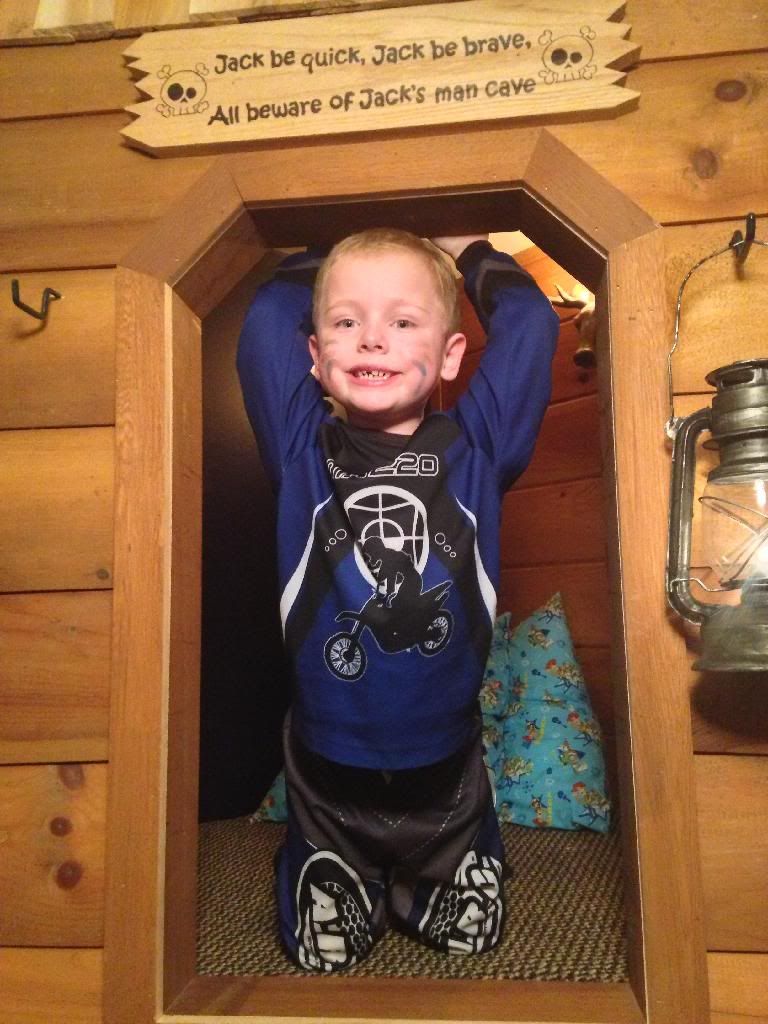 We did something in Bella's room as well
First we gave her a hammock for her stuffed animals - because while "you can never have enough stuffed animals" it is hard finding room for all of them. Bella screamed as much as Jack did - that girl loves her animals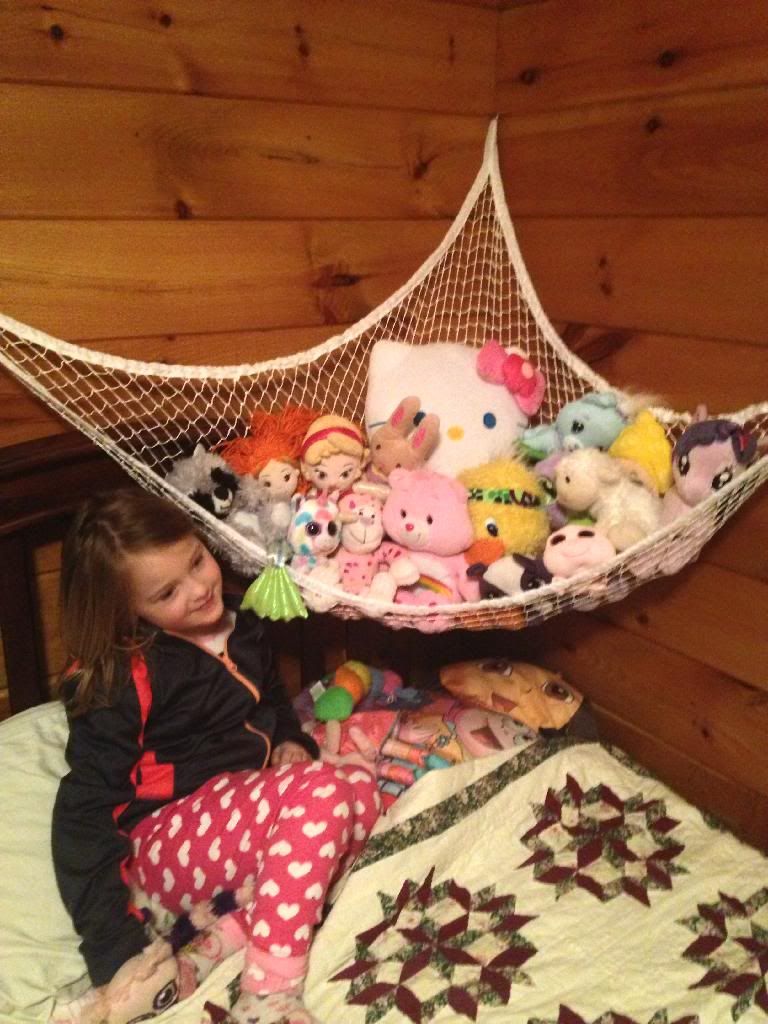 but we also made a little reading nook for her. She loves to read, loves to swing, and loves to spend time by herself so this was the best of all worlds for her
We took her shopping and she was able to pick out a new pillow for it (the unicorn inside the swing) and a couple new books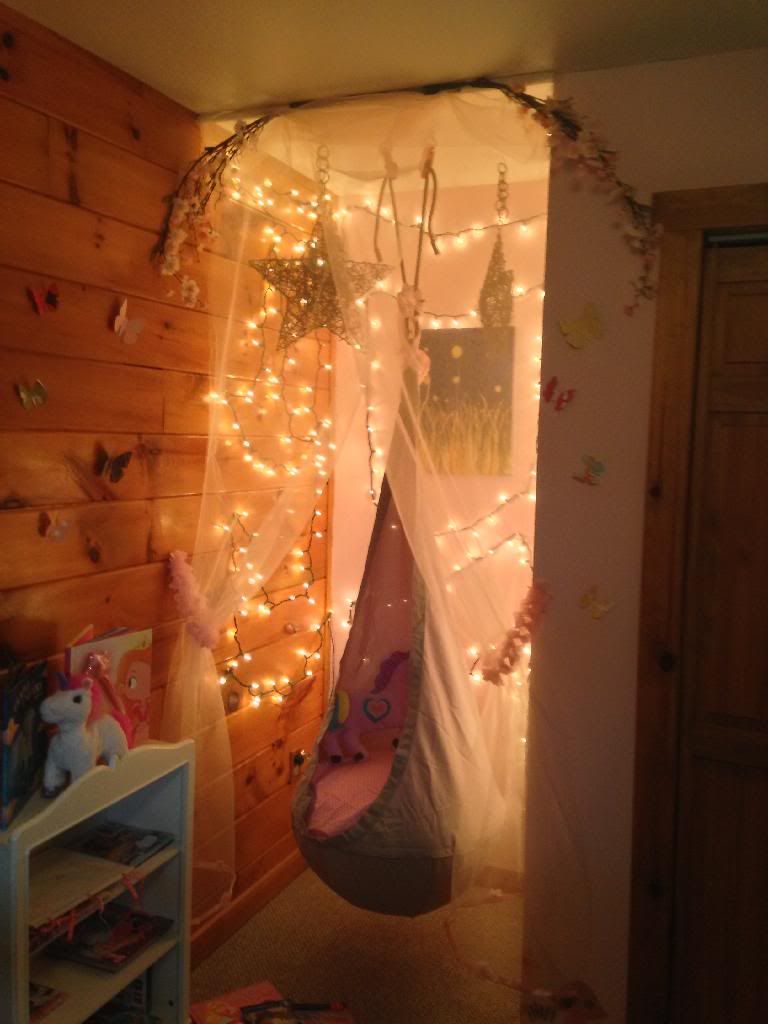 She loved it too